Collect more trusted,
verified reviews today
45-day risk-free trial
45-Day Risk-Free Trial
No credit card required
No Credit Card Required
Create more trust, faster
Get stars everywhere! Even if you are already collecting seller ratings elsewhere, get a free trial and see how quickly and easily Shopper Approved can deliver up to 10x more verified customer reviews than any other platform.

Plus, you get to keep any seller ratings you collect during the trial for life! This includes our high domain authority backlink to your site, as well as your search-optimized review certificate!
You will also have the ability to collect video reviews to further enhance your SEO and conversion.
Keep all the reviews you collect – forever

Start collecting more reviews within minutes

Generate more online trust, visibility, and SEO – for free

Works on any website, even if you are already collecting reviews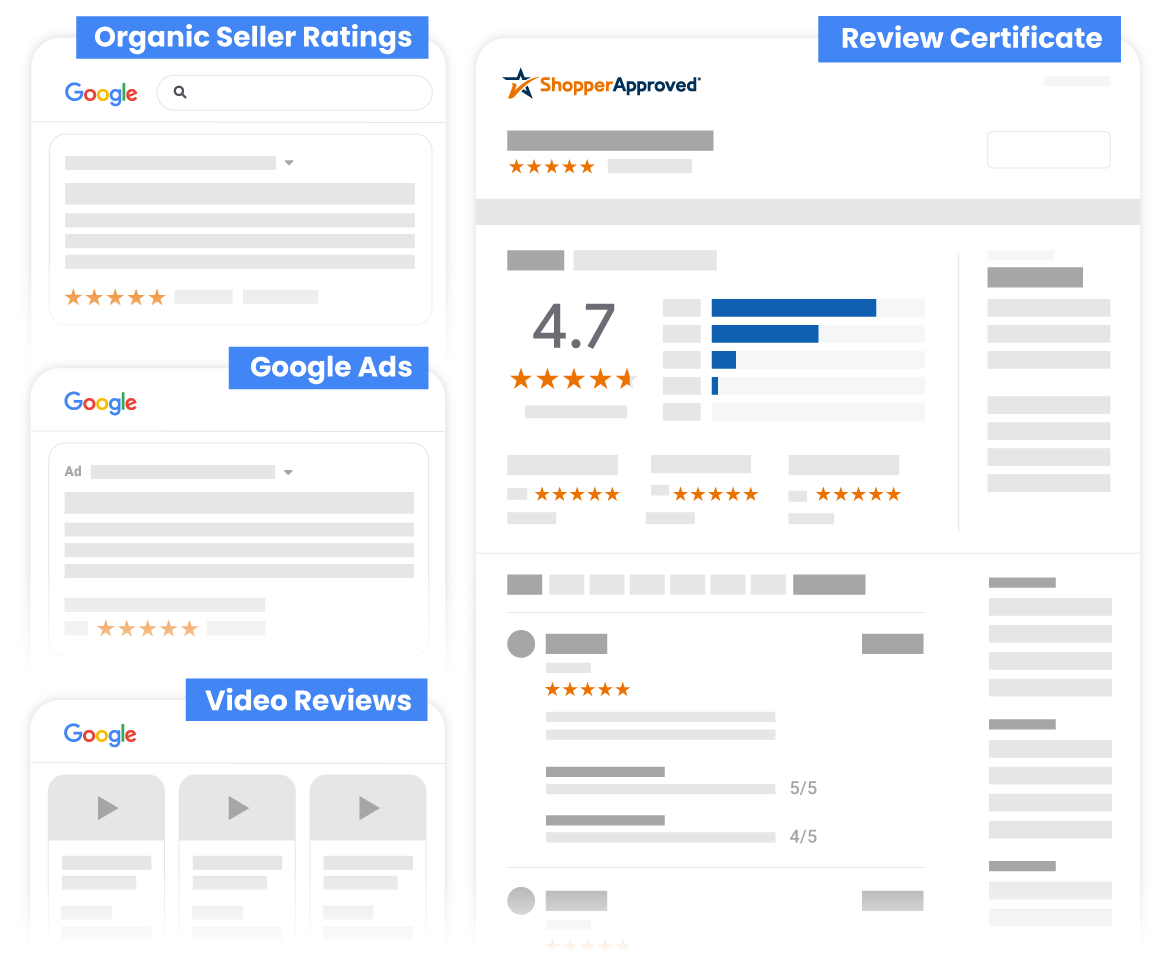 Complete the form below to get
your Seller Ratings free trial
Shopper Approved has been a gamechanger for my business!
For an ecommerce business, establishing customer trust fast is essential.

Shopper Approved has done this for me, and then some. In addition, they have really helped my business stand out within our space."
- Frank A.
So glad I switched to Shopper Approved!
Shopper Approved's customer service is best-in-class! From sales to implementation, it was so easy to get my website up and running. Not only does S.A. provide a great product, their folks make it easy on "us" who are not as tech-savvy. I highly recommend Shopper Approved!"
- Michael T.