Website Security

that makes you money
Improve revenue per visitor by up to 71%
Increase regular orders by up to 19%
Increase recurring orders by up to 28%


(Conversion Fanatics Study)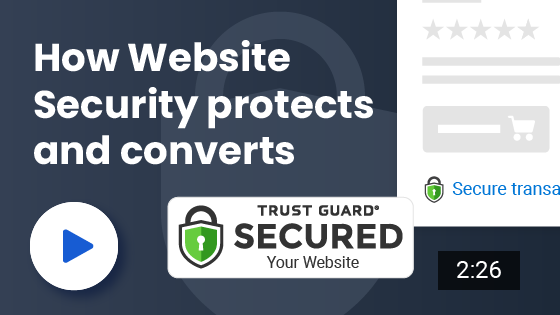 Watch to Learn More
What are website security seals?
Website security seals are trust badges that show potential customers that your website is safe and that their personal information is secure and protected.

Why do I need website security seals?
75% of consumers won't buy your product if they don't trust you to protect their information.
Trust Guard seals are proven to increase your sales
Independent split testing done by Conversion Fanatics found that adding Trust Guard seals to their clients' webpages increased regular orders by 19.2%, recurring orders by 28.2%, and revenue per visitor by 71.1%.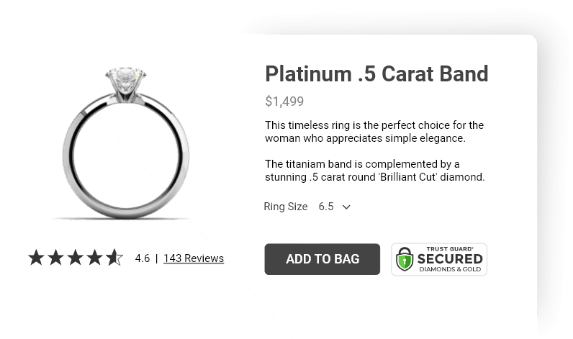 Trust Guard protects you in 3 ways:

External PCI scanning
External scanning is like the outer walls and barbed-wire fences of a high security building—keeping intruders away by blocking them from ever getting in.
---

Internal malware scanning
Internal scanning is like having security guards inside the building constantly looking for intruders or things out of the ordinary and sounding an alarm if anything happens.
---
SSL validation scanning
SSL validation scanning is like checking the armored trucks that move valuable items to and from the building to other locations to make sure things are properly secured.
Doesn't my shopping cart provider
protect me?
It depends on the cart. However, even if they do protect you, your customers don't know that, which means that you lose out on a huge opportunity to boost your sales. Also, when it comes to cybersecurity, it's always a good idea to have additional layers of protection.
---
Trust Guard seals are strategically designed to maximize customer trust and increase your sales
With over 17 years in the security industry, we've learned exactly where to add Trust Guard seals in order to get the maximum ROI. Trust Guard is by far the fastest and easiest way to increase your sales online.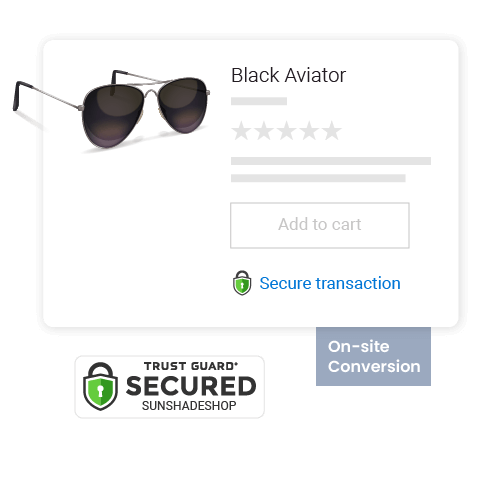 Part of the Traffic & Conversion Suite
Ready to increase your
traffic and conversions?
See first-hand how Shopper Approved drives more reviews,
more search engine traffic & higher conversions.
Still unsure?
Get started for free with Seller
Ratings
We're so confident you will love it, that we are offering the
longest free trial in the industry.