Video Reviews Turn Your Buyers Into Influencers
We automatically collect video reviews from your customers, and search optimize and syndicate them directly to YouTube - turning your buyers into influencers and brand ambassadors.
Book a Demo
Free Trial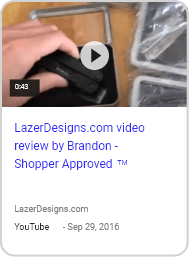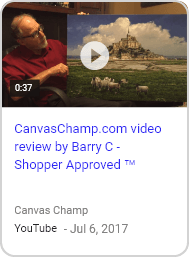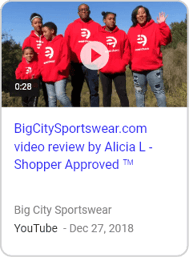 Shoppers Love Watching
Video Reviews
Video reviews are the #1 watched video category on Youtube.

Video Reviews on your website, YouTube, Google, Shopper Approved, and social media channels are often the most powerful and influential marketing tools you can have, because customers often see them as the most helpful, authentic and trustworthy type of recommendations online.
Google Loves Video Reviews Too!
Video reviews on YouTube optimize incredibly well in a Google search, and are often prominently displayed on the page 1 search results. By adding user-generated product review videos to your own branded YouTube channel, you will significantly improve your search results and your conversions.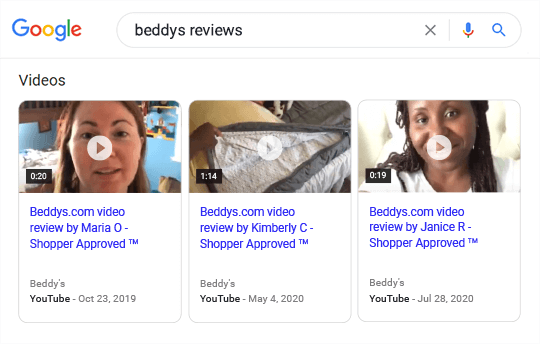 For more and more shoppers, video is becoming indispensable when they're ready to buy.
There's no doubt that YouTube videos are given preferential treatment in the SERPs.
---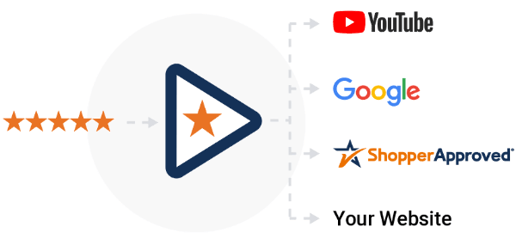 Automatically Collect and
Distribute More Video Reviews
Whenever a customer leaves you a 4 or 5-star company or product review, they're invited to also leave a video review. Video reviews are unique, because they can be incentivized and hand-selected for approval before being publicly displayed. Once a video is approved by you, our system automatically transcribes it and syndicates it directly to your YouTube channel, where it is picked up by Google and displayed in organic search results.
5 Reasons Why Video Reviews are a Must
It's 50x easier to achieve a page 1 ranking on Google with video. Making video the simplest SEO tool available.
(Source: Forrester Research)
Video attracts 2 to 3x as many monthly visitors, doubles their time spent on the site, and has a 157% increase in organic traffic from search engines.
(Source: MarketingSherpa)
When you have a mix of video and text-based reviews, you create content variety, which attracts more and different types of people, and significantly improves your social proof and overall search results.
Video Reviews can be displayed in several strategic locations (ie. your website, emails, YouTube, Google, Shopper Approved, and social media sites), creating a very large and positive brand presence.
Video Reviews create an emotional connection and have a high level of trust with potential buyers - making them more likely to buy.
User-submitted videos are shareable, can invite a lot of social engagement, and even open up the door to viral marketing.
Video Reviews are Part of the 'Traffic &
Conversion Stack' Suite of Tools
Authentic video reviews from your customers are automatically search optimized and syndicated to your website, YouTube, and your Shopper Approved Certificate once you approve them, making them highly visible in search, and highly desired by shoppers and Google alike. This increase in search visibility will create more clicks and traffic to your site, and generate more trust and conversions on your product pages, making video reviews an integral part of the T&C Stack.

Video Reviews help answer one of the three critical conversion questions: "Do I trust this seller?"
Learn more about Stack
Learn more about the Traffic & Conversion Stack
---
The Bottom Line
Video Reviews turn your buyers into influencers and
get your brand noticed in Google and YouTube.