Get more customers to buy now with
Social Evidence
Get up to a 15% increase in conversions
Multiple options for displaying social proof
Motivate with ethical FOMO and special offers
What is Social Evidence?
Social Evidence is a tool that uses small pop-ups to display proven psychological motivators to buy now, including four different types of social proof, scarcity, loss aversion, and promotions.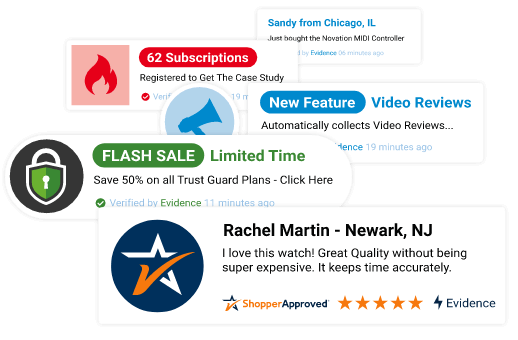 Why do I need Social Evidence?
Social Evidence increases your conversion rates by combining proven strategies to motivate more of your customers to buy.
Social Evidence will help increase sales
With real-time widgets on your website, you can effectively convey various types of social proof, such as popularity, demand, and positive reviews by showing that others have recently visited your site, bought from you, or even left a positive review and endorsements for your website and products.

Popularity combined with ethical FOMO (fear of missing out) are emotionally persuasive factors that significantly influence shoppers to buy.

We call this type of persuasion data "social evidence," and it's very influential because of its ability to create an instant positive emotional response in buyers, increasing your sales by up to 15%.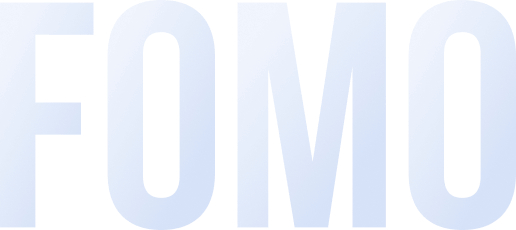 Improve your conversion rates in

3 different ways
Ready to increase your
traffic and conversions?
See first-hand how Shopper Approved drives more reviews,
more search engine traffic & higher conversions.
Still unsure?
Get started for free with Seller
Ratings
We're so confident you will love it, that we are offering the
longest free trial in the industry.