Increase Organic Traffic and Sales With Q&A
Turn your customer's product-related questions into valuable SEO content that Google uses to funnel laser-targeted traffic - with a high purchase intent - directly to your website and product pages.
Book a Demo
Free Trial
Dominate Search Results with
Shopper Approved Q&A
Content is king when it comes to SEO, and our Q&A solution was engineered specifically to generate the highest converting and SEO friendly content that both your shoppers and Google are looking for, and then optimizing that content for maximum visibility. The more questions and answers you generate, the more you improve your traffic.
Get Up To 4x More High
Converting Search Traffic
Our Search Optimized Q&A is specially designed to be indexed and displayed in Google, showing up as Organic Search Results - including Rich Snippets - that link directly to your individual product pages. These answers make you the perceived expert in your space, and significantly increase the amount of 'high purchase intent' organic search traffic to your site.
Overall traffic has doubled to our eCommerce site, and
our organic search traffic has increased by four times

... sending tens of thousands of new customers to our site each month!"
Turn Up To 75% Of Customer
Questions Into Actual Sales
Not only does Q&A help you create a constant stream of high-quality, organic traffic flowing directly to your product pages, but it also predisposes visitors to buy, based on your answer to their question. In fact, up to 75% of visitors who get an answer to their product question via Shopper Approved Q&A end up buying.
We find that after answering a customer question with an answer that confirms the product is a good fit
we generally see an order approximately 75% of the time

."

Increase Your Customer
Lifetime Value Up To 2x
Customer Lifetime Value (CLV) is naturally increased when your website uses Q&A effectively and becomes the authoritative source for quality product information.

When customers come back to your site for timely and accurate answers to their product questions, they will buy again and again, giving you up to a 2x increase in CLV.
Eliminate Duplicate Tickets And
Reduce Support By Up To 60%
By answering customer questions, and making your answers easy to see on your product pages, every future customer directly benefits by getting immediate resolution when they have the same questions, leading to happier customers and more sales. As your number of answers increase, your support needs decrease by as much as 60%.
How Shopper Approved
Q&A Works:
---
Customers Have a Question, or Need an Answer to a Question
At the top of the each page, they can see how many questions have been answered, along with the ability to ask a question of their own.

This helps to engage the customer, while also showing them that you are actively involved in answering product questions.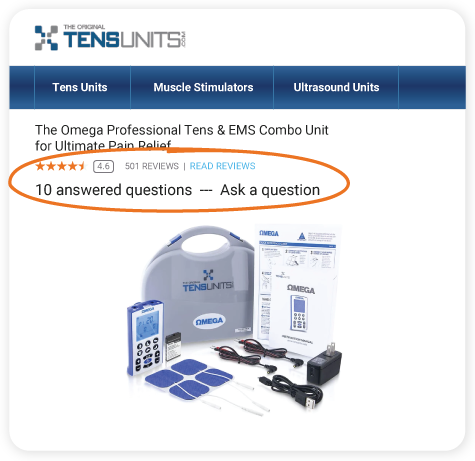 Website Product Page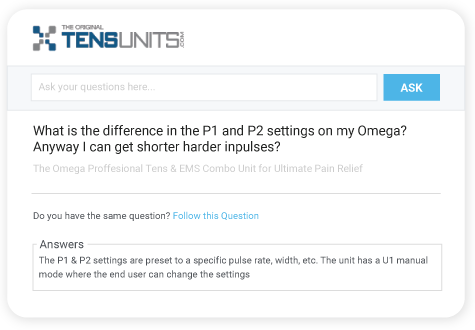 Q&A on Your Product Page
Customers Ask Questions,
You Provide Answers
On each product page, there is a Q&A section, where potential customers can read all of the previously asked questions regarding a product, along with any answers provided, to help them make a better informed decision.
Your Answers Are Optimized To Help Them Show Up As Featured Snippets In Google
Shopper Approved Q&A is optimized to show up in Google Featured Snippets, so the more questions you answer, the more likely your responses will be displayed in Google, pointing back to your product page.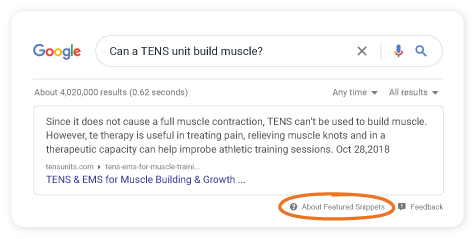 Featured Snippet in Google Search Results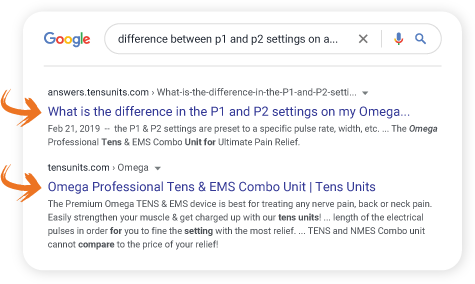 Improve Organic Search Results
Your Answers Also Show Up As Organic Search Results In Google
In addition to Featured Snippets, every answer is also search engine optimized to display in organic search listings whenever a potential customer searches for an answer to that particular question.

Q&A is Part of the 'Traffic &
Conversion Stack' Suite of Tools
Q&A is a powerful SEO tool that displays the answers to your shoppers' product questions in the top search results, increasing your site traffic, while also creating more credibility, trust and conversions on your product pages. This reduces your support costs and increases lifetime value, while dramatically increasing your conversion rates and profits.

Q&A helps answer the critical conversion question: "Can I trust this product?"
Learn more about Stack
Learn more about the Traffic & Conversion Stack
---
The Bottom Line
Get up to 4x more organic search traffic and up to a
9x increase in conversion rate with search optimized Q&A.