A winning combination
The Traffic & Conversion Suite (T&C Suite) is a specific combination and sequence of trust-building tools that implements the right social proof and trust signals at optimal points along the conversion path to address the three critical conversion questions:
Can I trust this

website?

Can I trust this

product?

Can I trust this

transaction?
We address all 3 concerns by combining the right trust signals and social proof at the optimal points along the buyer journey.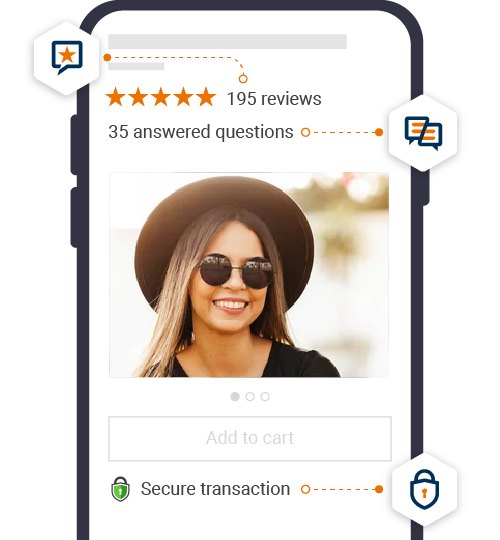 Strategically guide your customers through
the conversion path
From search to checkout, the Traffic & Conversion Suite builds trust
From search to checkout, the Traffic & Conversion Suite builds trust and instills buyer confidence.
The Traffic & Conversion Suite improves your

search traffic and pre-conversions
The T&C Suite

increases your traffic:
The Traffic & Conversion Suite increases
website conversions
How the T&C Suite

Increases Your Conversion: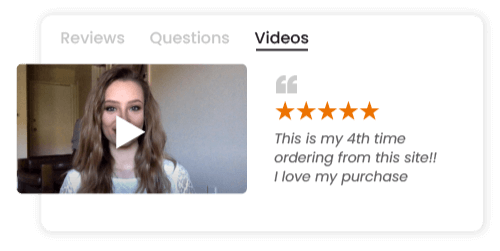 Q&A
Searchable Q&A on your product pages is like having 24/7 customer support, without the cost and complexity. On average, 90% of customer support questions are the same repetitive queries. You can now have those questions answered directly and instantly, without the lag and low engagement of AI-driven chat. Plus, with Shopper Approved Q&A, your answers are search-optimized to drive high-converting organic traffic to your website.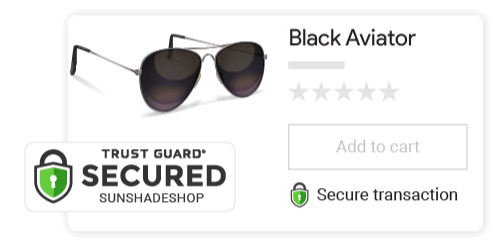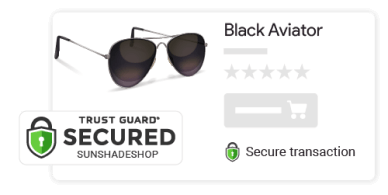 Website Security
It's a proven fact that people don't buy if they don't trust the security of the website or the transaction. In fact, research shows that 75% of consumers won't buy your product if they don't trust you to protect their data. That's why security seals are a powerful conversion tool that help answer the critical conversion question: "Can I trust this transaction?"
The Enterprise Suite
When you need even more power to grow your brand, no matter
the size, we've got you covered.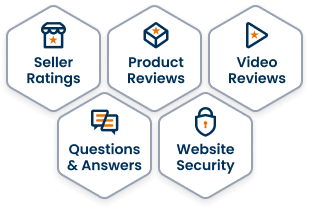 The Enterprise Suite uses all the same traffic and conversion tools listed above in the Traffic &
Conversion Suite, plus we add two additional resources to boost your results even further!
Review
Destinations
Your online reputation and visibility is critical to your sustained success and growth. Having the ability to improve your ratings across the web while improving your overall organic search results is key to optimizing what shoppers see, think, and feel about your brand.


With our proactive reputation management tool (we call it Review Destinations), you can send more positive reviews to more places and create more trust and higher conversion rates.
Take control of your online reputation for good
Choose where to send your customers to leave reviews
Get more positive star ratings in Google organic search
Review
Destinations
Social Evidence is an innovative social proof tool that displays real-time information to help inform customers about what other shoppers are doing.
Display recent 5-star reviews
Show potential buyers what other customers have recently bought
Show how many shoppers have visited a certain page
Seller Ratings
Starter
Stand out with stars in Google
If you are running Google Ads, then you absolutely must have stars in those ads. They have been proven to increase click-through rate and advertising ROI.

That's not all. Seller Ratings also appear in Google Shopping and organic search to help increase clicks and traffic to your site from multiple directions

Seller Ratings on Google Shopping give shoppers an overview of how previous customers felt about their experience of buying from you.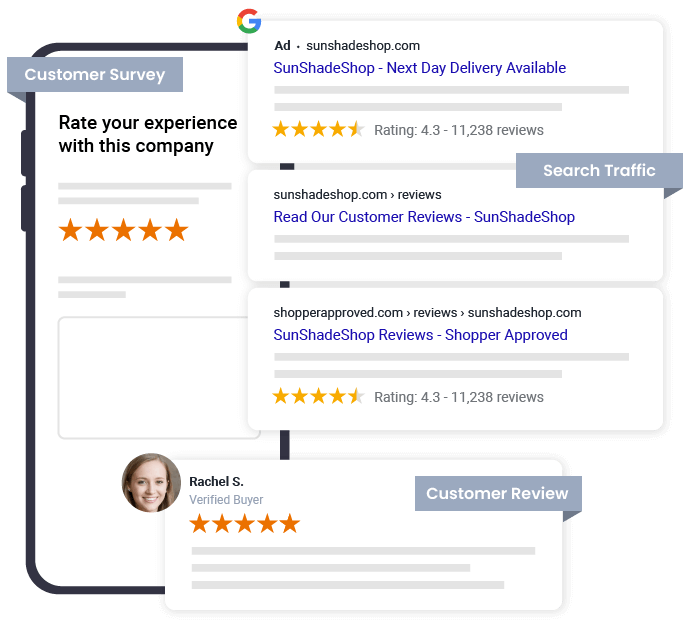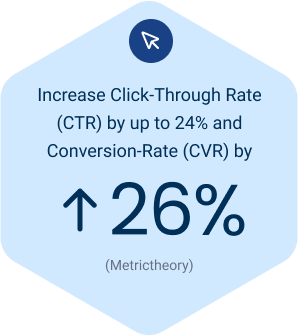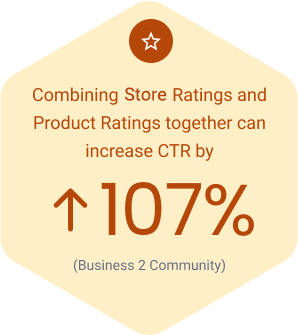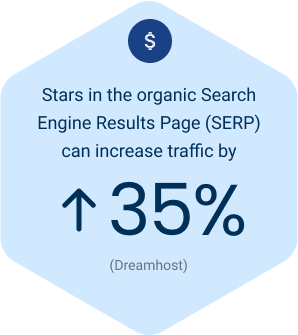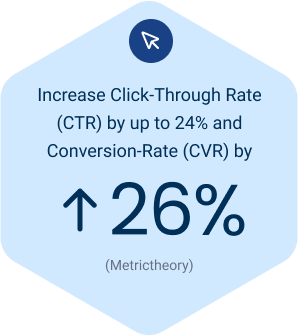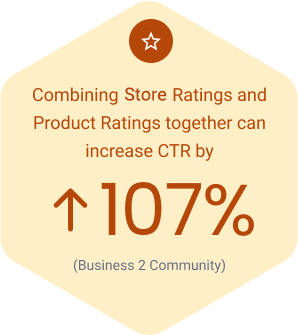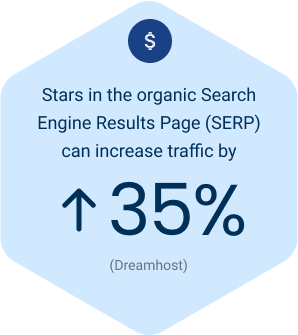 Ready to increase your
traffic and conversions?
See first-hand how Shopper Approved drives more reviews,
more search engine traffic & higher conversions.
Still unsure?
Get started for free with Seller
Ratings
We're so confident you will love it, that we are offering the
longest free trial in the industry.