Shopper Approved
+

Walmart
Official review syndication partner
Walmart is the second largest ecommerce platform online, averaging over 120 million shoppers per month. As an official Walmart Review Syndication Partner, Shopper Approved can integrate your product reviews directly into your product listings on Walmart.com, giving you several strategic advantages.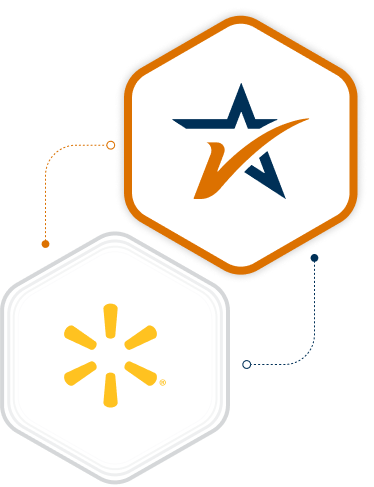 The review partner you can trust
As a Shopper Approved client, you get several unique
advantages on Walmart.com:
Syndicate all of your existing
Product Reviews
Simply sign up for a free account at marketplace.walmart.com, provide us with some basic feed information, and we will syndicate your product reviews to your Walmart.com account.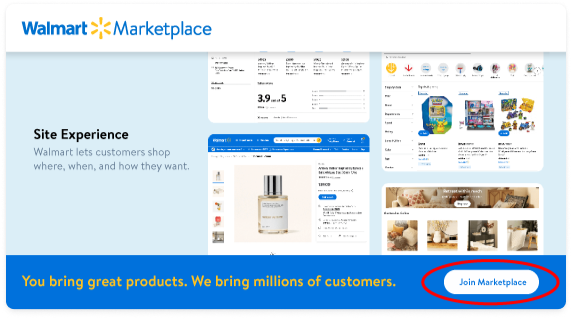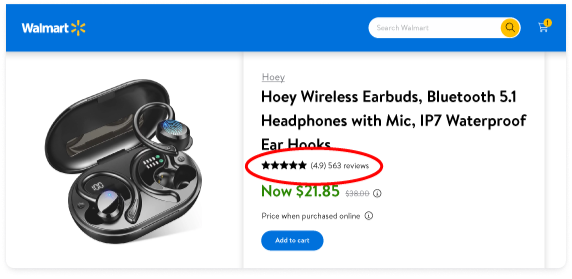 Instantly stand out from
the crowd
Unlike other sellers who start with nothing, Shopper Approved gives you the ability to jump start your listings by adding your existing Product Reviews to your new product listings, creating instant trust and credibility.
Rank higher in Walmart.com
search results
The more reviews your products have, the better listing score you receive, which helps you to rank higher and faster in Walmart.com search results. This means more visibility and traffic to your individual product pages.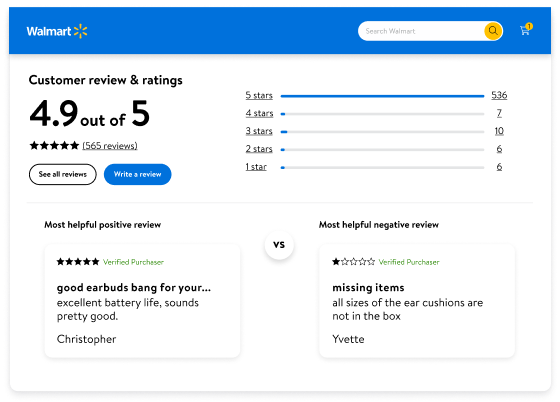 Increase your social proof
Displaying your existing product ratings and reviews creates instant social proof and generates more sales for your products, giving you a huge competitive advantage over sellers who have to slowly build up their reviews over time.
Get a "verified purchaser" badge
As part of our syndication agreement, all Product Reviews that Shopper Approved syndicates on your behalf receive a green "verified purchaser" badge. This badge validates your reviews and builds trust.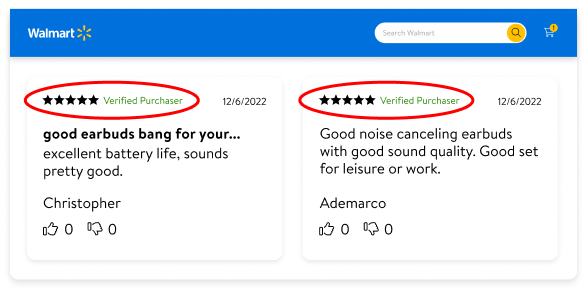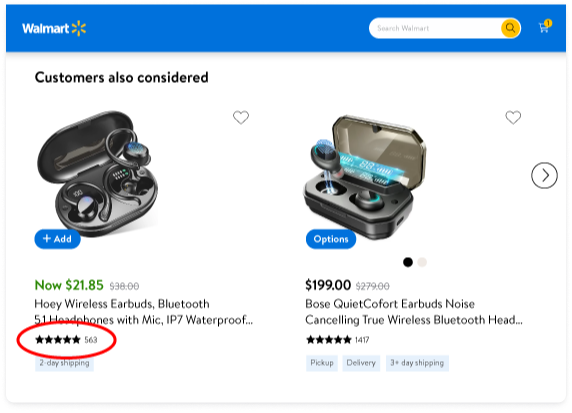 Show up in more locations
Having more product ratings and reviews gives you the opportunity to show up in more strategic locations, such as, "Similar items you might like," "Recommended for you," "Customers also considered," and more.