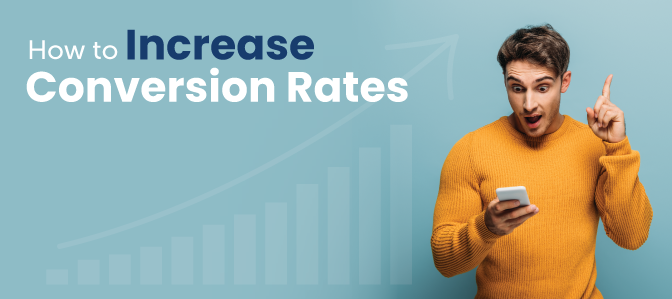 How to Increase Conversion Rate with 10 Effective Tactics
How to Increase Conversion Rate
Dig Into the Data
Test, Test, & Test
Consider Your Offer
Use CTA Buttons
Focus on Your CTA
Optimize Page Design
Place Conversion Elements Above the Fold
Increase Traffic
Guide the User
Include Customer Reviews
In online marketing, the conversion rate is the percentage of total visitors to your website who complete a desired goal (a conversion). What counts as a conversion can be different for each organization, and depends on the goals for the site. One business may want visitors to sign up for a subscription. Another may count conversions as the number of times visitors click "Add to Cart." A different organization may consider scheduling a meeting with a sales team as a conversion. Regardless of what conversion action is desired, every business would like to increase the conversion rate of their site(s). A high conversion rate means people want what you're offering and can easily get it.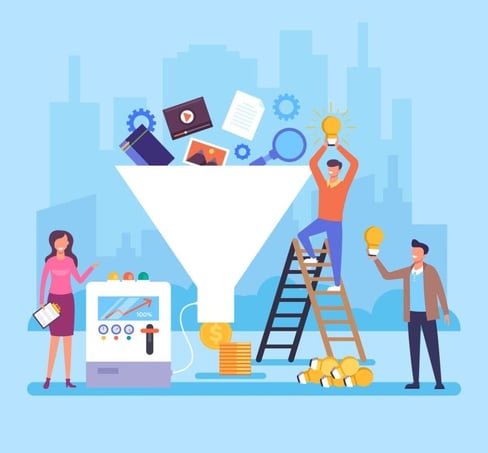 Conversion Rate and Conversion Strategy
A conversion strategy is how a business plans to turn potential customers into actual customers. It involves everything from lead generation to the checkout process. Landing pages, promotions, advertising, and customer service plans are all possible elements of a conversion strategy. Conversion rate is just one aspect of a comprehensive conversion strategy, albeit an important one—especially for eCommerce. Analyzing conversion rates helps you determine what elements of your website or marketing strategy need to improve.
How to Improve Conversion Rate
It's really not exaggerating to say that learning how to increase your conversion rate means learning how to succeed with your business. There are other factors, of course, but the conversion rate is a huge one. The key to a better conversion rate boils down to giving your site visitors what they want in the most seamless way possible. The key to a highly converting website is to take the time and effort to iterate and find what works best for your audience. Here are 10 tactics for increasing your conversion rate.
1. Dig into the Data
You won't be able to improve the conversion rate without data. If you don't already, get a tool like Google Analytics to gather data. (Hubspot's Ultimate Guide to Google Analytics can help you get started.) Basic information about how your website performs will help you identify pages that need to be changed.
2. Test, Test, & Test
There is no one-size-fits-all answer to a higher conversion rate. What works for one website or audience may not work for another. Think of your site as a work in progress and be willing to test everything from content length to calls to action, or from word choice to publishing frequency in order to find your sweet spot.
3. Consider Your Offer
Perhaps the key to increasing your conversion rate is changing your offer. Maybe a free ebook or webinar works better for conversions than a discount. Perhaps your customers find a package more appealing than purchasing related products individually. Try different offers to see what is most appealing to your audience.
4. Use CTA Buttons
You want your site visitors to know exactly what action you want them to take and how to do it. CTA buttons are more obvious and more clickable than text links, especially on mobile devices.
5. Focus on Your CTA
Experiment with your call to action. Change the position on the page, try new CTA text, or even switch the icon on the CTA button to see what works better. You may be surprised at the impact on your conversion rate.
6. Optimize Page Design
The design of your website matters more than you think. Test different layouts, content, style, and functionality. You want the best combination to give your visitors the information and motivation to take action.
7. Place Conversion Elements above the Fold
People are busy and they tend to skim and not fully read through sites. For optimal results, opt-in boxes and other conversion elements should be above the fold.
8. Increase Traffic
Ecommerce businesses care a lot about website traffic, for good reason. More site traffic means there are more visitors to potentially convert. If you aren't already, make sure you are getting your URL out there by using social media, blog posts, email, articles referencing your site, and organic and paid searches.
9. Guide the User
Every element on your page should have only one purpose: getting your visitors to take one specific action. Evaluate your site and make sure that you don't have anything that could potentially distract your visitors, like conflicting CTAs or links that take them off the page.
10. Include Customer Reviews
There's no doubt that customer reviews wield tremendous influence over other consumers. If you think you know how to improve your conversion rate but aren't including reviews, you're missing out on a big component. The Spiegel Research Center found that customer reviews influence the purchasing decisions of 95% of people. In fact, customer reviews may be a secret weapon for increasing conversion rates. Studies have found that displaying reviews can increase conversions by 270%. Google Seller Ratings and Reviews and product reviews are quite influential, so use them.

Let Shopper Approved help you take advantage of the conversion rate secret weapon—customer reviews and testimonials. Get 40x more reviews and ratings and the largest distribution network with the best pricing in the industry. With our 30-day risk-free, money-back guarantee you have better conversion rates to gain and nothing to lose.