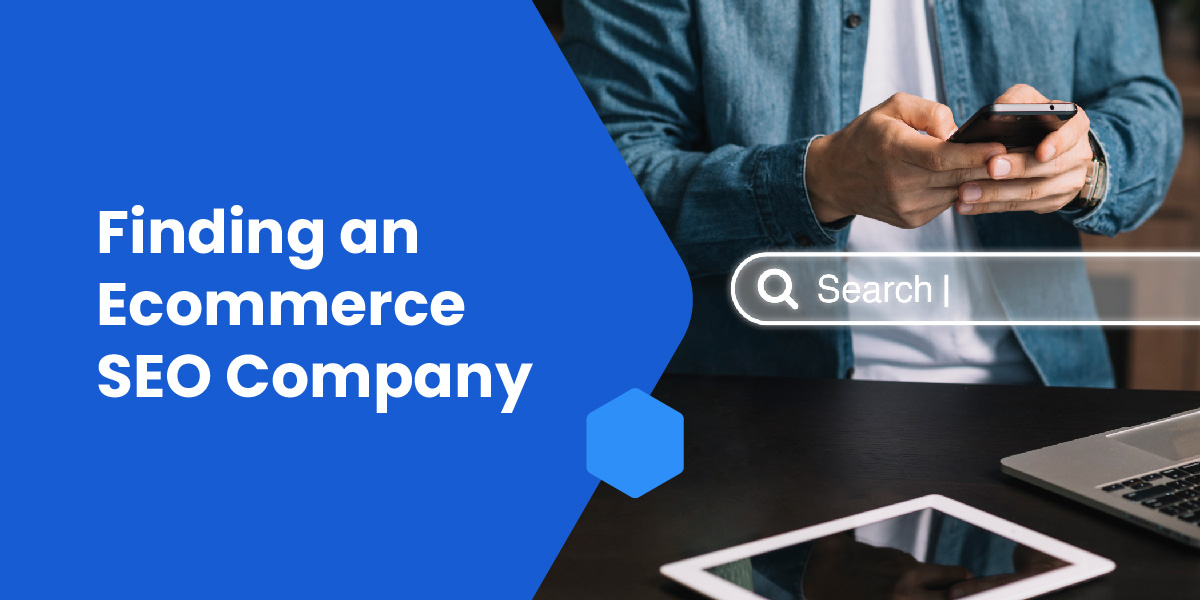 Secrets to Finding the Best Ecommerce SEO Company
In the highly competitive world of ecommerce, outranking your competition on search engines is the key to success. Every online business needs to create an effective SEO strategy to improve their search engine rankings and attract more customers. At the heart of this strategy lies the selection of an ecommerce SEO company.
Choosing the best SEO company—one that understands your business objectives and is equipped to deliver measurable results—can be a daunting task, especially when there's a plethora of companies to choose from. This article provides guidance on what to look for in an ecommerce SEO company and how to find the one that's right for your business.
Understanding the Importance of SEO for Ecommerce
The role of SEO in the growth and success of your ecommerce business cannot be understated. Search engine optimization helps in improving the visibility of your online store, making it easier for potential customers to find your products.
SEO involves improving both on-page and off-page aspects of your website, which together enhance your site's visibility in organic (non-paid) search engine results. This makes SEO an integral part of ecommerce success.
When it comes to ecommerce, competition is fierce. There are countless online stores vying for the attention of customers. In this crowded marketplace, having a well-executed SEO strategy can give you a competitive edge. By optimizing your website for search engines, you can increase your chances of being discovered by potential buyers.
One of the key benefits of SEO for ecommerce is that it acts as a navigational tool for potential customers. When done right, it guides your target audience from their initial search queries all the way to your product pages. Increased visibility on search engines directly translates to more organic traffic and higher sales volumes for your ecommerce business.
Additionally, SEO helps you build trust and credibility online. Websites that rank higher in organic search results are often viewed more favorably by users, reinforcing your brand's credibility. When customers see your website listed on the first page of search results, they are more likely to perceive your business as reputable and trustworthy.
The Role of SEO in Ecommerce Success
Search engines are the go-to resource for consumers when they are looking for products or services. Whether it's comparing prices, reading reviews, or finding the best deals, the buying journey often begins with a search query. This is where SEO plays a crucial role in ecommerce success.
Imagine a potential customer searching for a specific product that you sell. If your website is optimized for search engines, it has a higher chance of appearing in the search results. This means that the customer is more likely to click on your website and explore what you have to offer.
SEO not only helps you attract more customers, but it also helps you target the right audience. By optimizing your website for specific keywords and phrases, you can ensure that your products are visible to the people who are actively searching for them. This targeted approach can lead to higher conversion rates and ultimately, more sales for your ecommerce business.
Why Your Ecommerce Business Needs SEO
Simply put, SEO is no longer optional for ecommerce businesses. In today's digital era, customers' buying journey begins on search engines. Not optimizing your website for search engines means missing out on potential customers who are actively searching for your products or services online.
Without a solid SEO strategy, your ecommerce business is virtually invisible to a vast majority of your potential customer base. Your competitors who invest in SEO are likely to capture the attention and business of these customers instead. This makes SEO a crucial element in your digital marketing strategy and the survival and growth of your ecommerce business.
SEO is a long-term investment. Once you have optimized your website and established a strong online presence, the benefits can continue to pay off for months or even years to come. Unlike paid advertising, which stops generating traffic and leads as soon as you stop paying for it, SEO can provide sustainable results and a steady stream of organic traffic.
SEO is a fundamental component of ecommerce success. It helps improve the visibility of your online store, guides potential customers to your product pages, builds trust and credibility, and ensures that your business remains competitive in the digital marketplace. By investing in SEO, you are investing in the future growth and profitability of your ecommerce business.
Key Factors to Consider When Choosing an Ecommerce SEO Company
When it comes to choosing an SEO company for your ecommerce business, it's important to make an informed decision. While there are many SEO companies available, not all possess the necessary skills or experience to drive meaningful results. In this section of the article, we will delve deeper into the key factors that you should consider before making your decision.
Experience in the Ecommerce Industry
One of the most crucial factors to consider is the SEO company's experience in the ecommerce industry. It's not enough for an SEO company to have a general understanding of search engine optimization; they must also have a deep understanding of the unique challenges and opportunities that exist within the ecommerce space.
An SEO company with experience in ecommerce will be more adept at identifying the right keywords that are specific to your industry. They will understand the competition you face and be able to develop strategies that will boost your website's visibility and rankings. With their knowledge of ecommerce trends and best practices, they can help you stay ahead of the curve and outperform your competitors.
Understanding of Your Business and Its Needs
Another important factor to consider is whether the SEO company takes the time to understand your business and its needs. Many SEO companies offer cookie-cutter solutions that don't take into account the specific goals and requirements of your ecommerce business.
By choosing an SEO company that understands your business, you can ensure that they develop strategies tailored to your unique needs. They will take into consideration your target audience, your products or services, and your overall business goals. This level of understanding will enable them to create a customized SEO plan that aligns with your objectives and maximizes your chances of success.
Proven Track Record of SEO Success
Finally, it's essential to evaluate the SEO company's track record of success. Have they been able to deliver tangible results for other ecommerce businesses? Can they provide case studies or client testimonials that demonstrate their ability to improve SEO?
A proven track record of success is a strong indicator that the SEO company has the expertise and skills necessary to help your ecommerce business thrive. Look for evidence of improved search engine rankings, increased organic traffic, and higher conversion rates. This information will give you confidence in their ability to deliver the results you desire.
When choosing an ecommerce SEO company, it's crucial to consider their experience in your industry, their understanding of your business and its needs, and their proven track record of success. By taking these factors into account, you can make an informed decision that sets your ecommerce business up for long-term SEO success.

The Process of Finding the Right SEO Company
The process of finding the best ecommerce SEO company may seem daunting, but with a systematic approach, it's quite manageable.
When it comes to optimizing your website for search engines, it's crucial to find the right SEO company to partner with. However, this task requires careful consideration and thorough research. Let's delve into the process of finding the perfect SEO company for your business.
Researching Potential SEO Companies
Start by identifying potential SEO companies and then conducting thorough research on each of them. While a simple Google search can provide you with a list of SEO agencies, it's important to dig deeper to ensure you choose a reputable and reliable partner.
Begin by visiting the websites of the SEO companies on your list. Explore their web design, user experience, and overall online presence. A well-designed and user-friendly website can be an indicator of a company's attention to detail and professionalism.
Take the time to read client testimonials and case studies on the SEO companies' websites. This will give you insights into their past successes and the industries they have experience in. Look for testimonials from businesses similar to yours, as this indicates that the company understands the unique challenges and opportunities within your industry.
Assess the quality of their blog content. A company that consistently publishes informative and well-written articles demonstrates their expertise in the field of SEO. Look for articles that provide actionable tips and strategies, as this shows that the company is not only knowledgeable but also committed to sharing their knowledge with others.
Asking the Right Questions During Consultations
Next, schedule consultations with your shortlisted SEO companies. This is an opportunity to have a direct conversation with each company and ask specific questions that will help you make an informed decision.
Prepare a set of questions to ask during these sessions—questions that will help you learn about the company's experience, expertise, understanding of your industry, and their proposed SEO strategy for your business.
Here are a few questions to consider:
How long have you been in the SEO industry?
What industries have you worked with in the past?
Can you provide examples of successful SEO campaigns you have executed?
How do you stay up-to-date with the latest SEO trends and algorithm changes?
What metrics do you use to measure the success of an SEO campaign?
How do you approach keyword research and on-page optimization?
What strategies do you employ for link building?
By asking these questions, you can gauge the company's level of expertise, their understanding of your industry, and their ability to develop a tailored SEO strategy for your business.
Making the Final Decision
After these consultations, it's time to make a decision. Consider the insights you've gained from each company and make a decision based on which company understands your business needs the most and is offering the most strategic and actionable SEO plan.
Remember, finding the right SEO company is not just about choosing the one with the most impressive website or the lowest price. It's about finding a partner who can truly understand your business goals, develop a customized SEO strategy, and deliver measurable results.
Take your time, weigh your options, and make an informed decision. The right SEO company can make a significant difference in your online visibility, organic traffic, and ultimately, your business success.
The Benefits of Hiring the Best Ecommerce SEO Company
Hiring the best SEO company for your ecommerce business comes with a slew of benefits.
Increased Website Traffic
High-quality SEO strategies drive more organic traffic to your website. Potential customers searching for your products or services are more likely to find your website if it is optimized for search engines.
Higher Conversion Rates
Increased site traffic usually leads to increased conversion rates. As more people visit your website, the potential for more sales increases. The best SEO firms will optimize your site not only for traffic but also for conversions, creating a user-friendly website that makes it easy for visitors to make a purchase.
Improved Online Visibility
Last but not least, SEO improves your online visibility. Top spots on search engine results pages receive a majority of the clicks, so ranking higher leads to significant increases in website traffic and your online visibility.
Conclusion
Finding and hiring the best SEO company is vital to the success of your ecommerce business. A good company will take the time to understand your business and implement a tailored strategy to increase your online visibility, traffic, and conversions.