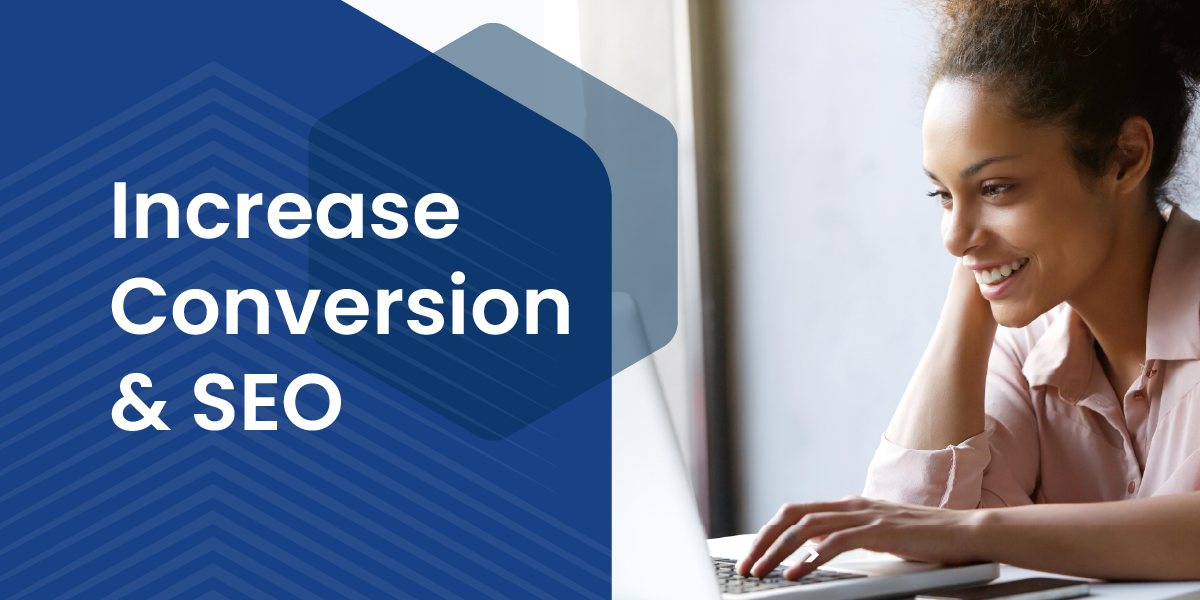 4 Ways Product Ratings & Reviews Software Increases Conversions & SEO
What You Will Learn From This Article:
How product reviews increase customer trust which leads to greater conversion rates.
How to leverage keyword-rich review content to improve SEO.
Why ratings and review software platforms are better for ecommerce than trying to collect reviews without help.
Why verified review software companies collect more reviews than open review platforms.
Growing sales on an ecommerce merchant starts with search engine optimization that generates organic traffic to your website and then turning those visitors into buyers through tactics that increase conversion rates.
Using a reviews software platform will help you take advantage of user-generated content such as verified reviews from your customers to improve SEO and conversion rates.
How Do Product Reviews and Seller Ratings Increase Conversion Rates?
Ratings and reviews created by verified customers help other shoppers make more informed purchasing decisions by providing access to a wealth of information about the product's features and performance. Since reviews are personal and based on real-world experience, potential buyers are more likely to feel confidence in the product, and increased confidence leads to higher conversion rates and sales.
In fact, displaying seller ratings alone has been shown to increase click-through rate (CTR) by 24% and conversion rate (CVR) by 26%.
What's more, when you add product reviews to your SERP display (search engine results page), you get an even greater, exponential increase in click-through and conversion rates. Simply put, seller ratings plus product reviews can increase traffic and conversion by 107%.
How Do Product Reviews and Seller Ratings Improve SEO?
Search engines give higher rankings to websites that are filled with high-quality content. The same article on a website with little other (or low-ranking) content will not perform as well as it would from a website filled with authoritative articles. Having product reviews and seller ratings gives you an evergreen source of keyword-rich content speaking about your solutions and services.
This steady stream of high-quality content that is produced as your customers leave reviews can boost search engine rankings, and, of course, improved SEO will lead to better visibility, more organic traffic, and ultimately more conversions of that traffic into sales.
How Does Ratings and Reviews Software Benefit an Ecommerce Company?
Using the services of an ecommerce technology company that produces ratings and reviews software can help your business collect more reviews overall and more positive reviews specifically. Product reviews software can also help you syndicate your reviews across the internet and get your ratings to display in ads, such as Google Ads, which leads to higher visibility, traffic, and conversions.
With ratings software services, you have a solution that integrates seamlessly into a business's website, providing customers with an easy-to-use platform for leaving ratings and reviews. This enhances the customer experience by making it easier for them to provide valuable feedback
This also means that your business can quickly and easily create a wealth of user-generated content (UGC) that can be used to improve their SEO efforts. By leveraging the power of customer reviews, you can stand out from the crowd and gain a competitive edge in your industry.
How Does Ratings and Reviews Software Help Collect More Reviews?
Well-designed reviews software and services help businesses collect more reviews by:
Making it easy

for customers to leave a review immediately, without navigating to a new page

Automating

the process of asking for reviews

Asking customers for reviews

after purchase, when they are satisfied and more likely to agree

Sending reminder prompts

for reviews at carefully calculated intervals
This combination makes it simple for any business to collect not just more reviews, but more positive reviews. This results in an abundance of high-quality reviews, which can be used to improve online reputation, create social proof, build trust, and ultimately drive sales.
Summary
For ecommerce businesses looking to grow their sales through innovative marketing and user-generated content, product ratings and reviews software offers a suite of benefits that can help businesses increase conversion rates.
With a review platform helping you leverage user-generated content, you can take advantage of the power of customer reviews to:
Take your online presence to the next level
Gain a competitive edge
Improve your customer experience
Drive more sales
Grow your business
How Can Shopper Approved Reviews Software Help You Increase Conversions?
Shopper Approved helps ecommerce businesses collect more ratings by automating customer review prompts and reminders. We then help you leverage review content to increase conversions by displaying it in more places online, including in Google Ads and Featured Snippets. This social proof builds trust, pre-converts shoppers, and helps create high purchase intent in those that click through to your site.
All together, the Traffic & Conversion Suite was designed to produce an abundance of high-quality reviews, enhance a company's online reputation, improve SEO, and, ultimately, increase conversion rates so your sales can grow.
One of the key ways in which Shopper Approved helps businesses produce more reviews is through its automated email system. This system sends out follow-up emails to customers who have made a purchase, asking them to leave a review. This helps businesses ensure that they receive a high volume of reviews, even from customers who may not have thought to leave a review on their own.
Furthermore, Shopper Approved provides businesses with a range of tools and resources that they can use to encourage customers to leave reviews. This includes the ability to incentivize customers by offering discounts or other rewards for leaving reviews, as well as the option to include review forms on product pages, order confirmation pages, and other key locations.
The many ratings and reviews software solutions offered by Shopper Approved are available individually or as part of the full Traffic & Conversion Suite.
You May Also Like: