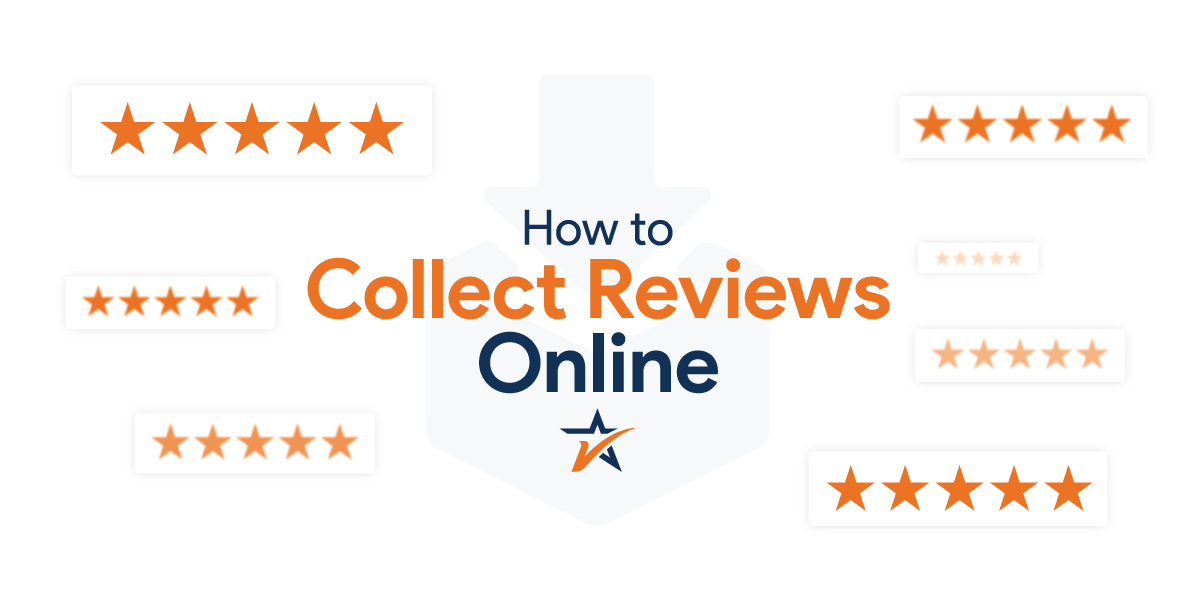 How To Collect Reviews Online with Shopper Approved
Online customer reviews are invaluable for your eCommerce business. They boost discoverability, increase consumer trust, and improve conversion rates. During searches for products online, 80% of consumers place a high level of importance on online user reviews and ratings, using reviews to guide them through the decision-making process at each stage, from search to purchase.
Shopper Approved's review platform is a powerful set of tools to incorporate into your marketing strategy, allowing you to increase traffic and conversions. The platform helps you collect more reviews and ratings and puts your products and brand in front of more potential customers across the internet. Here's what you need to know about the platform and how to collect reviews on Shopper Approved.
How To Collect Reviews on Shopper Approved: Automating the Process
When only between 5% and 10% of customers leave reviews, it can seem an insurmountable task to get more. If you leave it up to customers to initiate writing a review, your numbers will likely creep up at an excruciatingly slow pace.
Consumers don't always recognize how critical their reviews are to businesses, especially for small-to-medium eCommerce companies that can't rely heavily on brand recognition to bring people to their sites. It may not even cross a customer's mind to leave a review.

Getting Verified Reviews
You want to ensure your reviews come from verified purchases. Consumers who read reviews trust those that come from verified buyers more than anonymous submissions. As a business owner, you also benefit from customer feedback from those who you know purchased your product. You want to be sure that reviews are from real customers, not a bot. Shoppers will view it as more credible, and you can take the review as honest feedback on your business and products.
Furthermore, Google no longer accepts anonymous reviews and has been deleting existing ones since 2018. This reduces the likelihood of fake reviews and bots, helping both a business's and Google's credibility with consumers. Other sites follow the same practice. You can rest assured that as you collect reviews on Shopper Approved, the reviews you get will be from verified customers.
Google is the giant of all search engines, accounting for almost 84% of the market in July 2022. This percentage includes YouTube, the second-largest search engine, as the video search engine's parent company (also owned by Google). When you want to increase discoverability, you need reviews from real people and verified purchases.
Asking for Reviews
One of the best ways to get more customer reviews is to ask for them. However, if you attempt to stay on top of all customer purchases — requesting reviews and sending reminders yourself — you will have less time to devote to other important aspects of running your business. Shopper Approved lets you automate the process of asking for customer reviews.
We provide surveys and widgets in default formats, making it simple to get the system up and running quickly. Moreover, you can customize the tools to fit your brand and products better. You determine at what points along the customer's journey you want to request a review. After you set it up, the automated program handles the rest.
Automation is the key to how to collect reviews on Shopper Approved. It saves you time and money. You also know that every customer will receive their invitations without fail and when they are most likely to be effective.
How to Collect Reviews Using Surveys
You may question how Shopper Approved collects reviews. We use surveys that make the process easy for your customers. Our initial survey collects reviews from buyers after they complete a sales transaction. The survey generates a seller rating based on the customer's buying experience.
We also have a full survey that incorporates three types of reviews in a single step:
These ratings and reviews are about your brand. They inform consumers about what they can expect from your company. Google uses seller ratings and reviews to educate searchers about your brand before they click to visit your website. When asking how to collect reviews on Shopper Approved, it's essential to understand where seller reviews fit into a consumer's overall impression of your company and products.
Google displays seller ratings in two places: Google Seller Ratings and Google Shopping. In Google Seller Ratings, viewers see your average rating in the form of stars and a numerical score. They also see how many total ratings you have. In Google Shopping, potential customers see how many ratings you have and the percentage of positive ratings.
The product ratings and reviews give potential buyers insight into customers' experiences with the products they buy from your eCommerce business. Reviewers often also include information about your company in their product reviews, including interactions with customer service and shipping times. You can get valuable feedback in product reviews about how your company performs.
Part of knowing how to collect reviews on Shopper Approved includes understanding where and how these reviews show up so you know why getting these reviews is important and how they benefit your business. The primary place product reviews appear in Google is in the Google Product Listing Ads.
However, you can also use our widgets to display your reviews on your website. You control what types of reviews to highlight. You can also show all reviews on the product page and allow shoppers to apply filters for the ratings and reviews they want to see. You may also want to include a dedicated review page with a unique URL on your website.
3. Video Review
A video review is an excellent informational tool. According to a HubSpot study, 66% of survey respondents said that they watched consumer-generated video content to learn more about a product before buying it. Are you curious about how to collect reviews on Shopper Approved in video format? Our survey takes care of it for you.
When customers receive our full survey and leave a 4- or 5-star review, they have an opportunity to upload a video review during the process. Consider the following benefits of user-generated video reviews:
They provide an automatic SEO boost and are 50 times more likely to land on the first page of Google's search results.
They generate two to three times more traffic on your website and increase visitor engagement, improving user experience.
They can increase organic website traffic by as much as 157%.
You can display them in multiple locations to improve audience reach.
Video reviews are among the most viewed content on YouTube. They provide viewers with a personal, emotional connection that can drive sales.
You get to review the video for approval before our program automatically transcribes it. The review then goes directly to your YouTube channel, where Google readily finds it. A video review increases the likelihood that you show up on the first page of the search results.
How Shopper Approved Works
To better understand how to collect reviews on Shopper Approved, you need to know how our platform works. We have several subscription options for you to choose from, beginning with the introductory Rating and Review Optimizer level. However, to incorporate seller, product, and video reviews into your marketing efforts, you would need to select from one of the other three plan options (Rating and Review Optimizer Pro, the Traffic and Conversion Stack, and the Ultimate Traffic and Conversion Stack).
Setting Up Your Accounts
Before you can start using Shopper Approved tools, you must set up your merchant and product accounts. Your merchant account is your brand's general account. It's connected to the seller ratings and reviews generated during the initial survey, and customers who leave positive seller ratings and reviews can submit video review content.
To explore your options for how to collect reviews on Shopper Approved, you need to set up your products account. You can create and configure your account for product reviews after you complete your merchant account setup. During this stage, you will create a product database of all your brand's products, which is then integrated into your Shopper Approved Product Reviews dashboard. You will also incorporate the information on a dedicated URL on your website. Don't worry; with our free setup and support help (for U.S. customers), you can move through the process quickly.
Customizing Your Requests
Part of the power of how Shopper Approved works is in giving you options to customize your requests to match your brand's needs and personality. You will customize both your seller and product review requests for the initial and email surveys.
Initial Survey Customization
A component of how to collect reviews on Shopper Approved is the seller ratings and reviews collected during the initial survey. There are two ways you can customize your initial survey. First, you get to determine how your customers view the survey. Choose to display the request and survey in pop-up form, on a new page, or inline. When customers complete a purchase, they receive the request and initial survey immediately and in the format you choose.
We provide a default set of questions in our initial survey. However, your second customization option is to change the questions to better reflect your brand's voice and the experiences customers have in their buying journey. You can customize the wording of individual questions and change the number of questions the survey contains.
Full Survey Customization
A second important aspect of how to collect reviews on Shopper Approved is the full survey. The full survey goes out to customers in an email, with a follow-up email when customers don't complete the survey after the first request. When your customers purchase a product, you can collect their emails. After they receive the product, our software sends a message with a link to the full survey.
You determine what criteria trigger the email, including how many days to wait after customers receive a product. There is no hard and fast rule for how long you should wait. You want to provide your customers ample time to use the product without waiting so long that they ignore your email. It can take some trial and error to determine what timeframe gives you the best response rate. You can also set the length of time between the first email and the follow-up request.
You can choose to go with our default email or customize the content. You can also customize the wording and number of questions in the full survey. Customers who leave a positive review will be invited to submit a video review automatically.
Sending Out the Requests
Before you go live with your accounts and discover the ease of how to collect reviews on Shopper Approved, we recommend doing a test run. You want to ensure everything is running smoothly and work out any kinks before your customers start receiving your requests.
Your dashboard provides other tools for advanced customization, but you don't need to set those up until you are ready. However, we recommend installing the schema code on your website. This code allows search engines to grab your ratings figures to display in search results.
Reviewing Posted Reviews
When a customer submits a review, you have three days to read the post before it becomes public. This delay allows you to respond to the customer or contest the review's authenticity before potential customers can read the reviews, allowing you to manage your brand's reputation more effectively.
Resolving Negative Reviews
One of the concerns many of our clients have when they ask how to collect reviews on Shopper Approved is how our platform handles negative reviews. First, it's important to note that negative reviews can work in your favor. Customers are more likely to purchase a product with a rating between 4.0 and 4.7 stars than they are one with a rating between 4.7 and 5.0 stars.
Additionally, when customers have a choice between a product with few reviews but a higher rating and one with more reviews but a lower rating, they are more apt to purchase the item with a lower rating but more reviews. However, it is also crucial for you to be able to evaluate and respond to negative reviews. Included in our process for how to collect reviews on Shopper Approved is an alert and response system for negative feedback.
Our software alerts you immediately if a customer leaves a 1- or 2-star review. You can then use a private message board to try to resolve the customer's issue. If the customer does not respond, we attach a public message letting viewers know you attempted to resolve the issue but did not receive a response from the customer. When the customer responds and the problem is addressed, the software allows the customer to update the review and rating.
Responding to Any Reviews
Public responses to reviews improve your brand's credibility and increase viewer and customer engagement. Most people never read more than a few reviews, but they are often inclined to read those that have a company response attached. You may want to leave public personal and individualized responses to both positive and negative reviews. When considering how to collect reviews on Shopper Approved, it's important to note that our software allows you to respond to any customer reviews publicly.
Displaying Your Reviews
Once you start collecting reviews, it's time to put them to work for you. If you're wondering how to display Shopper Approved reviews, we give you the tools to show them in multiple locations on your site. We provide customizable seals with your Shopper Approved rating to disperse throughout your website. You can also place our widgets on your site and customize these to display the reviews you want viewers to see the most. Additionally, your reviews show up on product pages and a dedicated review URL within your website. You can also include them in your marketing campaigns.
When you go through the process of how to collect reviews on Shopper Approved, you want to know that potential customers see them. After you collect 30 reviews, Google begins displaying your ratings. Shopper Approved is an official Google Review Partner, which allows us to connect your reviews to strategic locations in Google automatically. Not only will they show up in organic search results, but they will also display in the following places:
Google Shopping Search Results
Google Shopping Product Pages
Google Seller Ratings
Google Pay-Per-Click Ads
Your customers only need to complete one survey, but your reviews are displayed throughout Google's powerful platform.
While Google is the number-one search engine, it isn't the only place consumers go to read reviews. Our Review Destinations™ tool allows you to extend your reach further. With this tool, you can display your reviews across multiple other sites, including:
Trustpilot
Better Business Bureau
Reseller Ratings
SiteJabber
And many others…
Our tools give you maximum exposure, significantly increasing discoverability and conversions.
How Shopper Approved Product Reviews Benefit Your eCommerce Business
Now that you have an idea about how to collect reviews on Shopper Approved, you may wonder how doing so offers tangible benefits for your brand. Our software's automated process boosts the number of customer reviews you get and maximizes visibility by displaying your ratings across Google and on other third-party open-review sites. More reviews give your brand more advantages over your competition, including:
Increased visibility and traffic: Reviews are great for SEO performance. Reviews often contain keywords, and every new customer review or response for you is new unique content. Search engines favor fresh content containing relevant keywords. Reviews can help boost you to the top of search engine results pages. More than

70% of consumers

click through on the first five results on Google's SERP.
Improved credibility and consumer trust: Customers look for reviews to help them determine whether a brand is credible and trustworthy. Once you learn how to collect reviews on Shopper Approved and those reviews start rolling in, you will begin to discover how much your brand's standing with customers can improve.
Increased conversion rate: Customers are more likely to purchase a product that has reviews over one that doesn't. Our tools allow potential customers to learn more about your products and company from their peers. Additionally, when customers have access to reviews, they are likely to spend more money, boosting your average customer order.
Increased customer satisfaction: Reviews help to educate consumers about your product, allowing them to make informed decisions. Customers who read reviews before buying are less likely to return the purchase.
The return you get on your investment in gathering reviews is often higher than almost any other marketing approach.
Discover for Yourself How To Collect Reviews on Shopper Approved
At Shopper Approved, we want to give you the tools you need to grow your eCommerce business. We guarantee that you'll double your reviews. Our free trial lets you learn how to collect reviews on Shopper Approved with no risk to you.
We've been around since 2008 and are one of the only U.S.-based online review companies. We pride ourselves on customer service and the results our products get for the brands that use them. Review our plan options and then sign up for your no-obligation 45-day free trial.
More articles on collecting online reviews