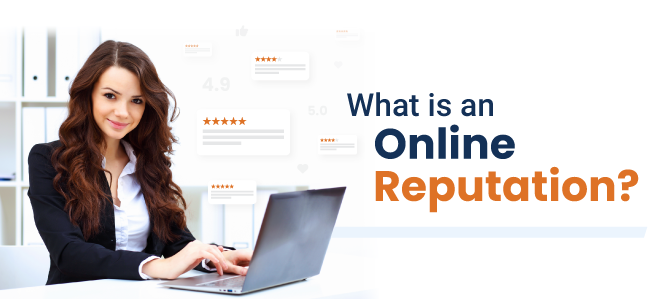 What Is an Online Reputation?
It seems like an easy answer, right? Online reputation is the way your current and potential customers see you. Digital presence has become so prominent, that I would make the argument that a business's online reputation will make or break them.
Your online reputation can be managed, but not fully controlled. You have social media, press releases, blogs, etc. that you create to reach your audience. However, you have stories like the one above that also play into a company's online reputation. This can be good or bad.
A few months ago, an Olive Garden waiter went viral when she fed the baby of a tired, stressed-out mom. The photo the family posted of the incident was shared more than 20,000 times! Talk about some positive press for the restaurant.
Customers can leave reviews on sites like Yelp that can help or hurt business. If an angry employee lashes out on Facebook and that goes viral, you can't undo all of the damage.
Just recently, a former Uber employee came out about the sexism and harassment women face while working there, and the failure of their HR department to react. That, alongside multiple assault accusations from Uber riders by drivers, has deeply affected Uber's online reputation. Only time will tell what the impact is on the company's bottom line, but it probably won't be good.
The point is, good or bad, your online reputation can't necessarily be controlled. You have to roll with the punches, take ownership of mistakes, and do your best to fix them. Hope for the satisfied customer that shares a viral experience with the world, and fingers-crossed that the mistakes are forgiven with little damage.
What control can you take? To establish a solid online reputation (at least the part you can influence), you should have a functional website, be active on social media, create a blog, and send out press releases as needed. In an attempt to reign in the uncontrollable factors of online reputation, be prompt in responding to customer needs or complaints. Apologize and take criticism when it's due.
Online reputation is easy to explain but difficult to understand. Take charge of the elements that you can and ride out the rest.