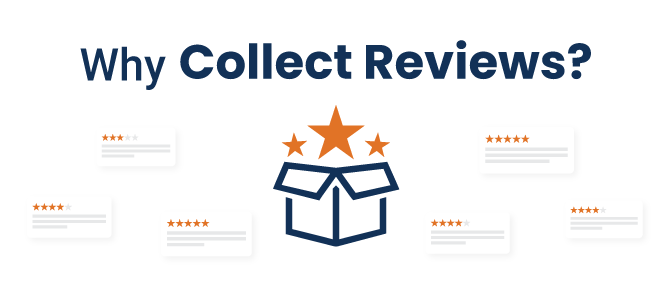 Why Collect Reviews?
Reviews are collected whether you want them to be collected or not. Why should business owners embrace them? They certainly have their benefits. Below are four great reasons why you should not only collect reviews for your business but actively seek them!
They Help You Gain Credibility and Take On Your Competition
When people jump online to look at reviews (82% of US adults at least sometimes do), they're going to compare ratings for whatever product, service, or company type they are looking for. Reviews are credible in the eyes of the consumers. They want to go somewhere that has not only been visited by their peers but is recommended by them.
92% of consumers trust online reviews as much as a recommendation by friends or family. Online reputation and credibility drive consumer buying.
They Can Highlight the Benefits of Your Company/Product
The good reviews let people know the great experience they can expect from you or your product. Reviews are a great way to let people know that you provide the best customer service, atmosphere, clothing, etc. Best of all? It's not coming from your mouth. It's practically free advertising that is effective.
They Help You Learn from Your Mistakes
If nothing else, you can learn from your mistakes by keeping up with the negative reviews your company receives. If there's a trend in the negative reviews, for example, a product that continually breaks quickly or irritation about long shipping times, you can address the needs of your consumers. And what better way to hear it than right from their mouths (or fingers)?
They Allow You to Communicate with Your Customers
In our post 6 Strategies to Manage Negative Reviews, we highlight the importance of responding to negative (and sometimes positive!) reviews from your consumers. Actively engaging the consumers that leave good and bad reviews shows that you care what they think, and you're willing to fix your wrongs. If there's an issue that is coming up continually, you can reach directly out to that consumer to find out what they think you should do.
We are fully immersed in a digital era with consumers interacting with each other in real time. Business owners have to include themselves in the conversations or risk losing control of their online reputation.
Visit our blog to learn more about how to collect reviews faster.