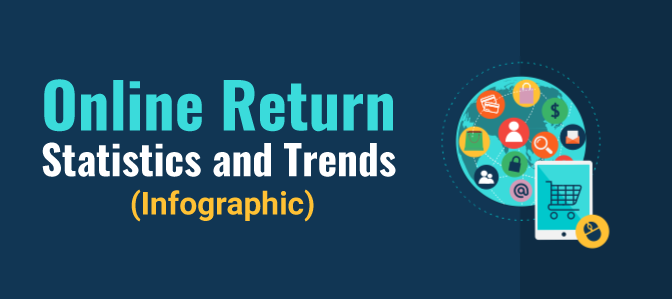 Online Return Statistics and Trends [Infographic]
Shockingly, over 30% of online purchases are returned. The hits retailers are taking on returned merchandise are alarming. What can deter this high number of online returns?
Inbound Logistic claims that the average retailer spends ~8% of sales on returns. When retailers are paying to take back unwanted merchandise, it affects their bottom line. However, a bad return policy will likely cost merchants more in lost sales. 67% of consumers check the return policy before making an online purchase. 79% of those consumers want free return shipping.
Check out the infographic below by Business 2 Community for more statistics on returns.
Infographic:

This may be your cue to take a look at your return policy and weigh the benefits of making it more convenient for your consumers.