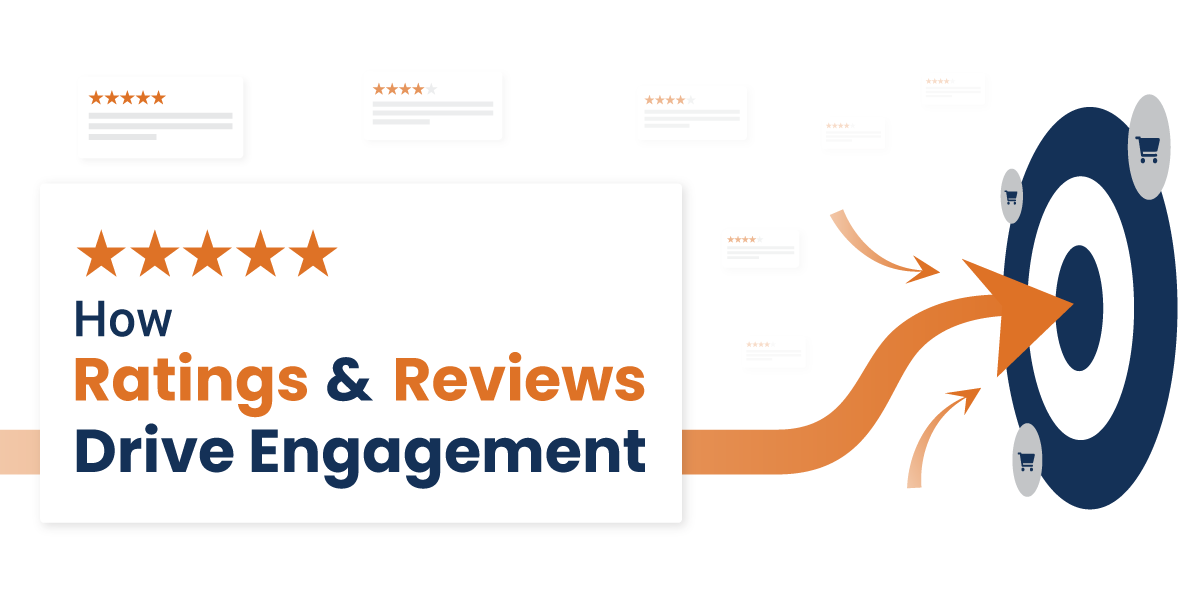 How Ratings & Reviews Drive Engagement
How Ratings & Reviews Drive Engagement
Google's biggest user benefit—providing an ocean of options to customers—can be a company's greatest obstacle. At Logical Position, we understand that even showing up in the top search results may not be enough to make the sale.
So, what can a seller do to gain a buyer's attention and trust and have their ad selected? Throughout Logical Position's partnership with Shopper Approved, we've explored how ratings and reviews drive engagement.
Star ratings, for example, on text ads, product listings, and organic listings, can draw attention and invite a client to select a link. In a sea of choices, users can become overwhelmed with options, leaving them looking for reasons to pick one thing over another. Reviews give users a reason to switch from window-shopping to actual shopping.
How third-party endorsements can help with organic results.
Crowd-Sourcing
More ratings and reviews make a product appear more reputable. When shopping in person, it's handy to have a friend along to make buying decisions easier. Online shopping is the same, except the consumer has access to a community of "friends" giving their opinion on a product or service.
Even better, with a sufficient number of ratings and reviews, customers can make a snap judgment on the worthiness of an item. For example, when comparing two listings, given the choice between one with two reviews and a two-star rating, and one that has 190 reviews and 4.8 stars, the choice becomes clearer.
And all those extra reviews are attractive to search engines as well…
Click-Through Rates
An abundance of ratings and reviews tips off consumers about a product or service's popularity and worth. Even better, the resulting click-through rate and interactions show Google and other search engines that more people find a site relevant to their interests.
Relevancy affects rankings, and greater traffic and good performance place a site higher on a search engine's results page (SERP). Encouraging customers to write reviews and rate services puts a site on top and keeps it there.
Conversion Rates
Ratings and reviews can bring folks to a site, but they're also good for message reinforcement.
Keep the marketing funnel model in mind. Ratings and reviews make users aware of a company. Once users click and visit the site, individual product pages can display in-depth reviews to inform buying decisions and enable a higher conversion rate.
Customer reviews get customers in the door, and build and reinforce trust in the brand once they're inside.
Lifetime Value
Brand loyalty can fuel SEO, and reviews can create lifetime customers. A positive review from a customer is a co-sign on a company's product or service. If they're willing to take time to write a review, they're more likely to become loyal customers.
These reviews help new customers in turn, which creates new loyal customers, and so on and so forth. This cyclical system maintains the health and activity of a site, making it more attractive to Google, Bing, and other search engines.
Next Steps
We've covered how ratings and reviews drive engagement. Marketing requires an omnichannel approach, and ratings and reviews are a vital channel all their own.
After a purchase, send email and text prompts to encourage customers to share their thoughts. Request reviews in shipping and delivery confirmations, and send follow-up prompts once they've had time to use and enjoy the product.
Future site visits can activate reminder pop-ups about previous purchases, and social media can spread the word about the importance of reviews as well. Finally, consider ways—discounts and other deals—to sweeten the deal for customers who share a few choice words (and stars)!
Related articles on using ratings and reviews to drive engagement