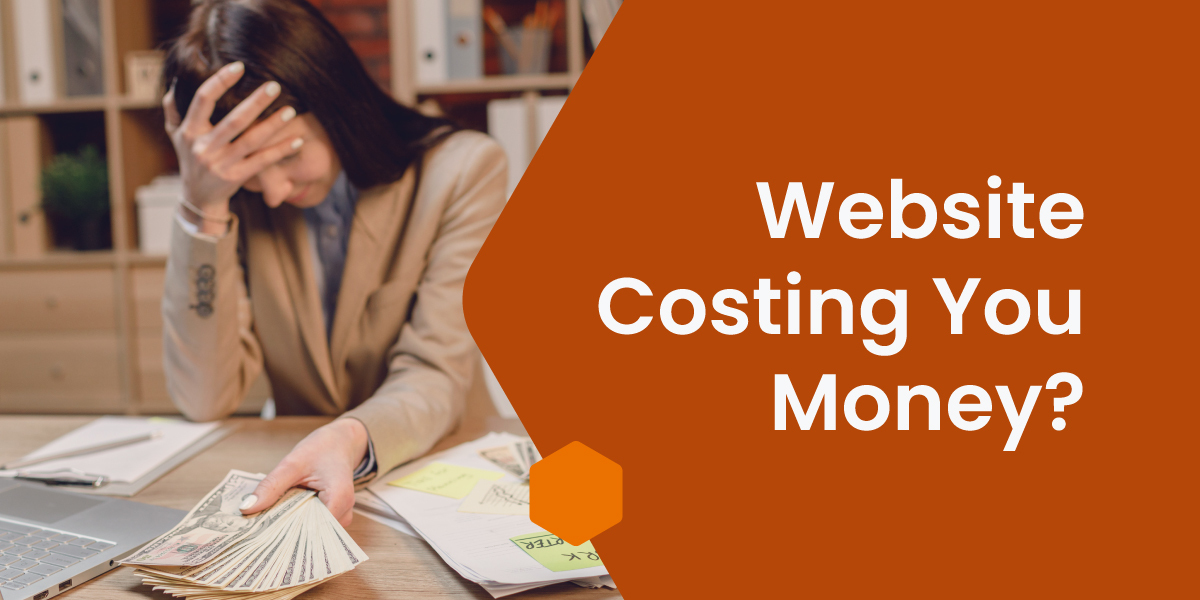 Is Your Website Costing You Money?
Having a well-designed and efficient website is crucial for any business in today's digital world! However, many businesses still struggle to optimize their websites for conversions, potentially losing out on revenue.
In this blog post, we'll discuss the importance of website design, trust factors, and how to ensure your website is driving the results you need.
The Real Cost of a Poorly Designed Website
Your website serves as your online business card, and a poorly designed site can cost you money by turning potential customers away. Factors like slow load times, outdated designs, and bad user experiences can lead to high bounce rates and low conversion rates.
To prevent this, it's essential to invest in an attractive and functional website that meets your target audience's needs.
Trust Factors: Converting Visitors into Customers
A good-looking website is great, but a good-looking website with trust factors is even better!
Trust factors are features that show your business's credibility and trustworthiness to potential customers. Examples include star ratings, customer reviews, testimonials, and website security badges. By adding these trust factors to your website, you can create a sense of confidence and reliability that encourages visitors to convert.
Shopper Approved: Boosting Conversions through Trust
One way to build trust on your website is by using platforms like Shopper Approved. Their Traffic & Conversion Suite helps businesses collect and display customer reviews, ratings, and other user-generated content.
These trust signals can be added to your website, increasing conversion rates and customer satisfaction. By incorporating their tools into your website, you can create a seamless, trustworthy experience for your visitors, and improve your bottom line.
Improving Your Website's Performance
To ensure your website isn't costing you money, focus on the following areas:
Optimize for mobile: With more people browsing the internet on their mobile devices, it's crucial to have a responsive website that works well on all screen sizes.
Improve site speed: Slow-loading websites can annoy users and increase bounce rates. Optimize your site for faster load times by compressing images, using browser caching, and minimizing CSS and JavaScript files.
Enhance user experience: Make sure your site is easy to navigate, with clear calls-to-action and well-organized content that guides visitors through their journey.
Invest in SEO: Optimize your website for search engines to ensure it ranks high in search results and attracts more organic traffic.
Working with Experts for Success
At Wasatch Websites, we understand the importance of having a well-designed, high-converting website for your business. Our team of experts specializes in WordPress, website redesigns, new websites, marketing (SEO, PPC, SMM, etc.), repairs, and hosting. By partnering with us, you can rest assured that your website will not only look fantastic but also deliver the results you need.
Conclusion
Your website plays a critical role in the success of your business, and a poorly designed site can cost you money in lost conversions. By focusing on website design, trust factors, and optimizing your site's performance, you can ensure your website drives revenue for your business.
If you need assistance in optimizing your website, consider partnering with Shopper Approved and Wasatch Websites to help your business thrive online! Contact us today to learn more about our services and how we can help you achieve online success.
Additional Articles About Increasing Sales