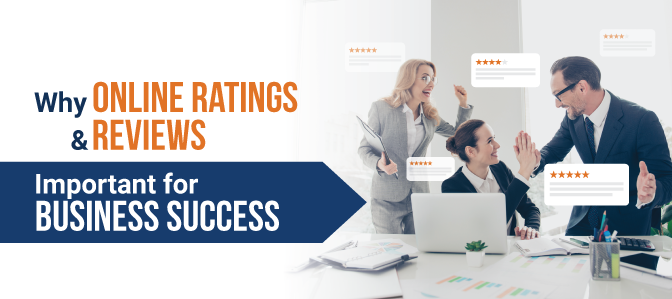 Why Online Ratings & Reviews Are Important for Business Success
The most effective advertising consists of word-of-mouth recommendations from customers. Chances are that'll never change. But in today's digital age, the circle of people that individual consumers trust has expanded to include much of the internet.
Now more than ever, businesses who ignore the importance of online reviews do so at their own peril. Reviews are important for business success and this article will explain exactly why.
Why are Online Ratings & Reviews Important for Business Success?
With 97% of consumers reporting that customer reviews influence their purchasing decisions, online reviews are now an integral part of the everyday shopping experience. Wise companies recognize and take advantage of this fact. When integrated into a company's marketing and PR plan and customer service process, online ratings and reviews can be your best marketing tool, and a vital key to success.
The Rise of Online Reviews
With the internet, a single person's influence has expanded further than ever before. Customers can share their opinions around the globe with a single click. And consumers want—and expect—that information when making purchase decisions.
Google realizes this and has placed review sites at the top of their search results. Review sites such as Yelp and TripAdvisor have also taken advantage of this trend—and consumers have responded. In 2017, more than 280 traveler reviews were submitted to TripAdvisor each minute.
More and more, online business reviews exert a powerful effect on consumer behavior, similar to the way a recommendation from a friend would. As a result, reviews play a large part in a brand's image and performance.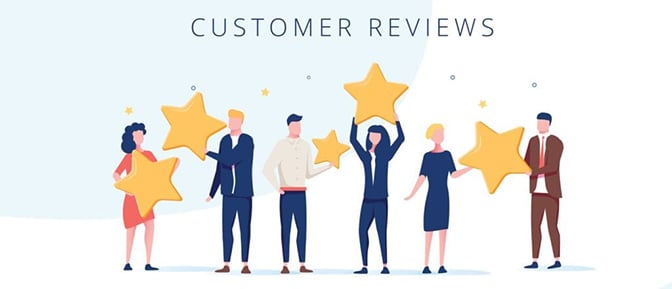 How Do Online Reviews and Ratings Benefit Businesses?
Online ratings and reviews hold tremendous power. They increase consumer trust, establish credibility, and create social proof (or popularity). In addition, reviews open a direct line to consumers who can give valuable feedback and become your best brand ambassadors.
That's not all. Data also shows that reviews directly impact purchases as well:
Online ratings have a similar level of influence on consumer behavior, with studies showing a strong correlation between a business's overall star rating and purchase decisions. The research found that 72% of consumers consider buying a product/service with a 3-star rating, but only 27% will feel the same for a 2-star rating.
Do Reviews Increase Trust?
The fact that a business has been reviewed at all instantly elevates the trust level with potential customers. Reviews prove that other shoppers have bought from that company, easing doubts about purchasing from an unknown brand. 92% of consumers will hesitate to buy a product if there are no reviews.
Can you afford to alienate 92% of your potential customers from the start?
The average consumer is exposed to more than 3,000 brand messages every day. It's no wonder they suffer from information overload and struggle to decide which businesses to trust. Research shows that customers now trust each other more than brands. In fact, customers trust consumer reviews 12 times more than manufacturer product descriptions.
Not only do reviews increase trust, but companies who prioritize customer trust can also build their own army of brand-loyal customers. This can really pay off because 65% of a company's business comes from existing customers.
According to Consumer Affairs, trust is key to business survival: "Research shows that 'brand loyalty is the only tool for any company to survive in an environment of severe competition.'" Online reviews are a visible way to increase trust.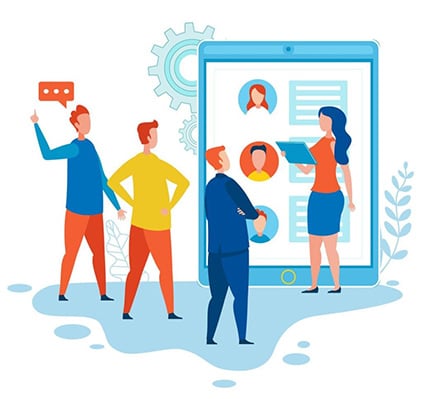 Do Reviews Establish Credibility?
Reviews show online shoppers that a company is legitimate and have an existing customer base. People who may be hesitant to purchase from an unknown company can read reviews to learn of the experience that previous customers had and gain confidence in the business.
Reviews go a long way in establishing credibility—but it can be a delicate balance. If your product or company has no reviews, customers tend to mistrust both. However, if you only have five-star reviews, customers become suspicious. People are naturally skeptical of overly positive reviews.
The best guideline is to be transparent and display both positive and negative reviews.
Are Negative Reviews Important?
Yes, in fact, research has found that 82% of shoppers specifically seek out negative reviews. A mixture of positive and negative reviews establishes credibility that the reviews are real and that your business has nothing to hide. This can be a significant competitive advantage.
It's natural to think that negative reviews can hurt your business (which is true), but they can also be good for your company. Bad reviews can give you insight into ways to improve your website, store, or products. They also give you an opportunity to engage with a customer directly and offer excellent customer service.
See how Smith Corona Labels & Ribbons got valuable and actionable input from negative reviews that helped them improve their business.
Do Reviews Create Popularity?
Online reviews are one of the most potent forms of social proof, which forms a foundation for popularity for brands. Consumers are influenced by other people more than they think. After all, most people are more likely to buy something if others agree that it's a good purchase.
Word of mouth, social proof, or—in other words—popularity has always been a key to success in business.
The social proof phenomenon gives online reviews even more power. We trust user reviews more because they have actually experienced the product or service. And this extends beyond just purchase decisions; reviews provide social proof that shapes consumer perception and brand reputation.
A study by Cornell Hospitality Quarterly found a correlation between the number of reviews of a hotel and how balanced those reviews are. Fewer total reviews tend to skew negative, but satisfaction ratings generally improve as more reviews roll in. This doesn't mean that a business will automatically get a higher rating with more reviews, but a company's popularity—and success at soliciting reviews—does play a factor.
What Impact Do Reviews Have on SEO?
Reviews increase trust, credibility, and popularity, which are all fundamental ingredients for SEO, clicks, and conversions. Reviews are shown to increase website traffic, especially when those reviews are placed outside your site (on Google, Yelp, etc.). And the more people who visit your site, the more potential customers you reach. This, in turn, increases SEO rankings—in a perpetual cycle.
Reviews Are an Open Line to Consumers
As you can see, having online reviews is important to business success. But to really tap into the power of ratings and reviews, companies must take it one step further. Those who treat reviews as an open line of communication with their customers take advantage of potentially overlooked opportunities because consumers today expect companies to respond to their comments.
Reviews give you a forum to put a personalized, human face to your brand, and that can go a long way for your business. You can reinforce positive reviews by thanking reviewers or offering them discounts or promotions.
Online reviews also give you a way to quickly address a negative experience, rectify the situation, and show that you care. It's best if you respond quickly. Doing so not only flips the experience for the customer who left the review, but exerts a powerful effect on the future customers who will read that review and your response.
According to Forbes, poor reviews give your brand the chance to shine in a tough moment: "If you try and publicly fix the customer's problem, others are watching and applauding you for your attitude." Everyone makes mistakes, and a company that recognizes and works to correct mistakes and do better can go a long way in the eyes of consumers.
Types of Online Business Reviews
There are different kinds of reviews, and the ones that will have more impact on your business success depend on the products/services your company provides.
Google Seller Ratings and Reviews
If you sell products or services online, then seller ratings and reviews are key for your business. They are the most visible reviews online and usually rate the customer's overall experience.
Product Reviews
Product reviews are important if a business sells physical products, and are often collected after a customer has received their product. These are the reviews seen on websites like Amazon and have been shown to greatly influence consumer purchasing decisions and sales. Inc. magazine concludes that product reviews are "indispensable" for ecommerce businesses.
Many retailers limit product reviews to customers who have actually purchased that product through that retailer—or at least make it clear in the review that this customer meets that criteria—lending additional clout to the feedback.
Local Reviews
Local reviews are an essential tool for local businesses like restaurants, repair services, hair salons, or any company operating from a brick-and-mortar location. Data shows that local reviews play a big part in customer acquisition, with 97% of people reading online reviews for local businesses, and 72% saying that positive reviews make them trust a local business more.
Let Your Customers Help Your Business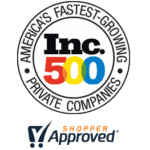 In the digital era, customers' voices have become increasingly strong and influential. If you are not using online reviews for your business, you are leaving behind a crucial element for business success. If you're not making it as easy as possible for your customers to leave reviews about their positive or negative experiences, you may well be leaving money on the table.
Develop your own online review strategy, and let your customers help your business. Try a risk-free, 45-day trial with Shopper Approved to get started.
Other related articles: